Please take a look at our past Newsletters below. You can easily sign up for Career Education Today on our home page.
This seasonal newsletter is developed for Transition, Special Education and Adult education professionals. 
Keep abreast of these topics:

Workforce Innovation Opportunity Act (WIOA)


Transition Compliance – Work Performance Benchmarks


Transition Planning and Resources


Dropout Prevention

Workforce Readiness

Project Discovery Implementation & New Career Curriculum Kits

Teaching Ideas

Student, Educator & School Recognition


Online Community Discussions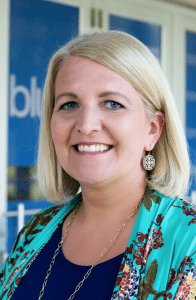 October 2016 - Outstanding Test Results for Students with Autism and Other Developmental Disabilities
Recent research study by Dr. Amy Spriggs, University of Kentucky, nds that hands-on career education with video modeling signi cantly improves career learning for students with autism and other developmental disabilities. According to Dr. Spriggs who spearheaded the research.
  Archives:
November 2015 – Transition Outcomes Matter.  Student Test Scores Soar
"Every student should dream of what they can be – a landscaper, carpenter, retailer, caregiver, grocery clerk, police officer or medical assistant. We don't always reach our goals, but we can reach higher to build career pathways for more students to define their dreams based on their self-interests and unique abilities."
October 2015 – Top 7 Teacher-Recommended Transition Best Practices and Hands On Curriculum Motivates Adult Students to Learn, Grow and Communicate
October 2015 – Greenhouse Curriculum Motivates Young Adult Students with Special Needs to Learn, Grow and Communicate
"Even severely challenged students participate in this curriculum. Their transformation is like a flower in bloom! Summers are a magical time at our school"
Spring 2015 – Blended Academic and Vocational Curriculum Gives Javier Job Skills and Future Dreams!
Today, he has satisfying job and aspires to become a firefighter.
February 2015 – Adaptive Curriculum Proves Game-Changer for Student with Autism
"Career exploration is critical for students with cognitive, physical or behavioral issues. We use Project Discovery's adaptive curriculum to help our students find a vocational interest and skill set that they are able, and eager, to perform.  I'm so thrilled for Cory. His achievements are a monumental success!"
More grads, more jobs, better futures!