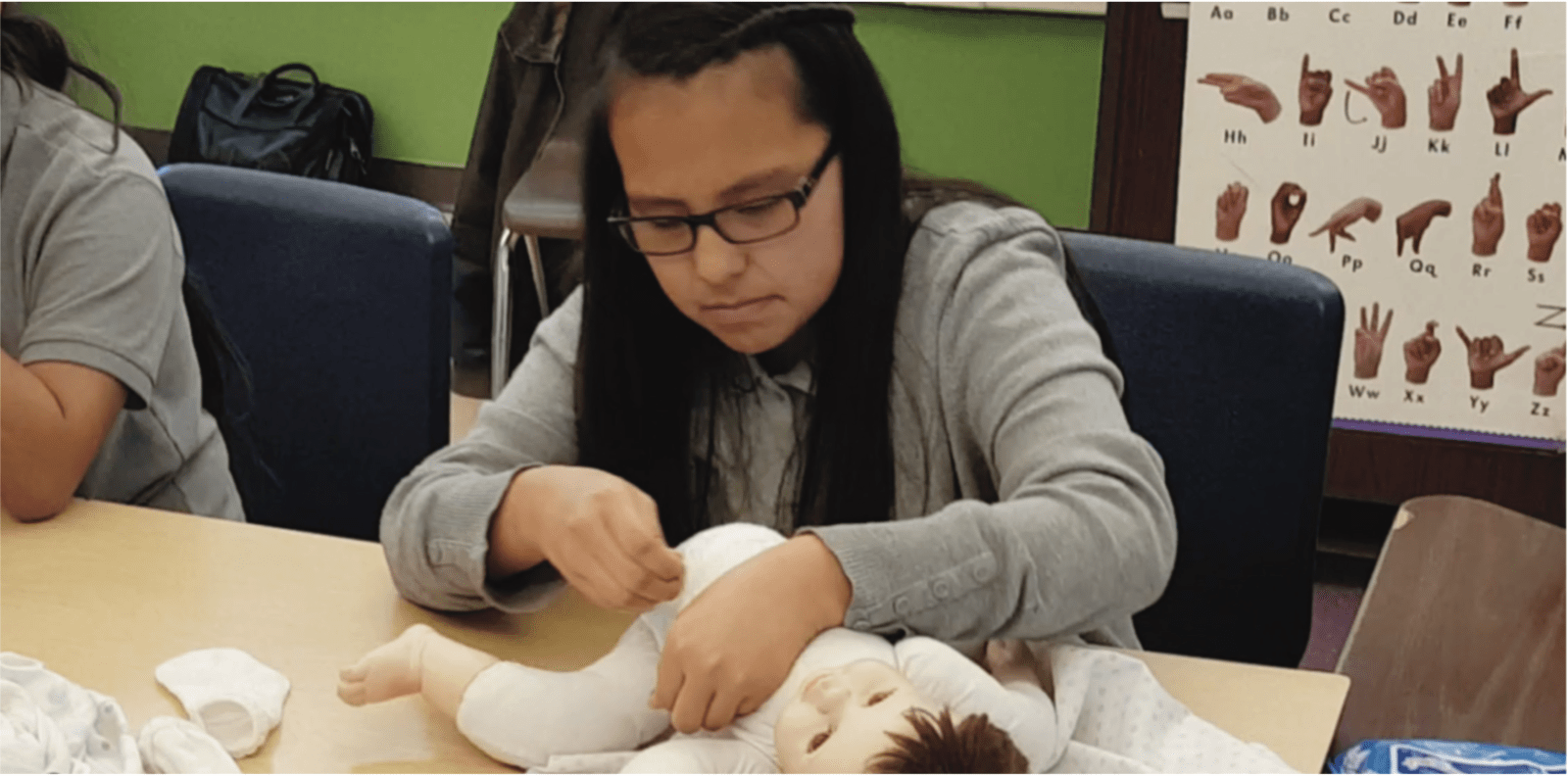 With 60 teachers to support, Brooke Gilmer, a Teaching Coordinator at Lauderdale County School District in Alabama, is always looking for the most innovative curriculum and teaching tools available to best serve the students in her district. For her Extended Standards teachers she is committed to providing the very best career and life skills curriculum available to successfully transition their students. They are proud to use curriculum on the forefront such as Project Discovery, that helps every student defy the odds from those with moderate disabilities to the severely impacted.
Jumpstarting Transition: 7th grade is Not Too Early to Start Career Exploration and Soft Skills Development
While career-readiness training is making headlines for high school education, Brooke and the Extended Standards team are advocating and implementing an earlier start. "We have been able to back it up even earlier," says Brooke, "we start working on transition by 7th grade." Brooke adds, "at 13 our students might not be ready for the more advanced career curriculum options, but they do benefit from the broader Project Discovery career exploration and soft skills development curriculum that teaches them how to live independently and seek future employment,' she explains. "Many of our students will be with us from ages 13 through 21," says Brooke. She continues, "Some will be competitively employed, but many will require a supported environment with a job coach. We have seen that the social skills, the soft skills, and the independence that programs like Project Discovery provide benefit all our students, even those that will require more intensive support." Equally important," Brooke adds, "their families benefit."
Beyond Computer Based: Technology is Great, but it is not Flexible Enough to Work With Different Cognitive Abilities
With such an early start to transition, Brooke requires plenty of variety to keep the students (and teachers) engaged and motivated. "My Extended Standards teachers desperately needed something more than a computer-based curriculum," says Brooke, "we have enough of that. "Technology is great, but it is not flexible enough to work with different cognitive abilities," she explains. "My teachers were having to re-write and adapt all the curriculum, and in reality, they don't have the time to develop entire units – they need to be teaching and working with their students," Brooke says.
"We needed something more hands-on, and Project Discovery provides that, plus the flexibility to customize the materials," says Brooke. "The learning curve for the teachers was so much easier," she adds. "We had a great one-day training and the teachers picked it up and used it immediately. Also, they don't have to study the Project Discovery materials every time prior to using it in class," she says.
"My most experienced Special Education teacher incorporates Project Discovery throughout her daily curriculum. She absolutely loves it!" Brooke says. "To meet the needs of long-term transition planning we have five to six Project Discovery Career Exploration kits and two Lifelong Learning programs per classroom, and we are building our library from there," explains Brooke. "It's my teachers' favorite program. We've loved it since we first implemented it," she says.
Built-In Assessments Provide Seamless Alignment With Alabama's Biggest Change in Standards
"The past year in Alabama we experienced the biggest change we've undergone concerning assessments and standards," explains Brooke. "The state format for our assessments changed to paper and pencil tests versus evidence-based," she says. "My five teachers were very concerned," says Brooke. "It is hard to find curriculum with built-in assessments and alignments to standards for students with such a broad cognitive spectrum range," says Brooke. "With Project Discovery each subject is aligned and provides tools for establishing the baseline and tracking success from there," she says. "Even with the major changes in our standards and changes in the assessments, the Project Discovery program still meets our student needs." Adds Brooke, "with Project Discovery in place, the new standards will not force any changes in our teaching or curriculum on a daily basis. This is a big relief to our teachers."
Practicing Real World Job Skills in the Classroom Offers Great Options When Internships are Limited
"One of the things these students really struggle with is generalizing," explains Brooke. "This is where education also struggles," she continues. "We're pretty good at sitting down and doing the direct instruction part, but teaching a child how to take that and use it out in the real world is tougher because our resources are limited, and getting out into the real work place, our opportunities are limited. That's where Project Discovery helps," she says. "Although each kit has a separate and distinct topic, they help the students generalize and practice skills in different contexts," she explains. "For example, when we are teaching our 'Using Money' kit, that's the skill you are working on, but then when you move to the 'Living on Your Own' kit, it also works the money skills into that curriculum. So they still have to show that they retained that financial skill, but they get to generalize and practice it in another scenario," she explains.
"We can't assume they can carry it over unless they've had the chance to practice in a lot of different, more real-world situations," she says. "That's where Project Discovery bridges the gap. We are giving our students and their parents more opportunities to see what they can do," enthuses Brooke.
"In many instances in elementary school, they didn't realize they could achieve supported employment or live more independently," she says. Brooke concludes proudly, "We have put our students in that close to real world setting, and we've trained them, and suddenly their parents see the potential and realize 'Oh my gosh, my child may be able to do this!'"
Download a PDF of  My Teachers' Choice- Hands-On Transition now.