Child Care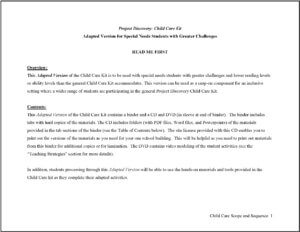 'Read Me First' and Scope & Sequence
Introductory sections allow teachers to plan their lessons throughout the semester.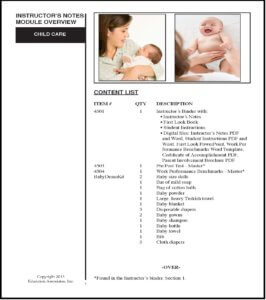 Instructor's Notes
Instructor's Notes give teachers step by step instructions.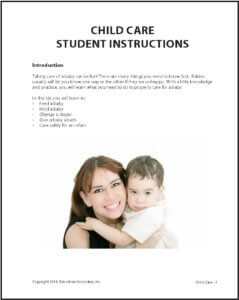 Student Instructions
Detailed instructions provide clear guidance to the student.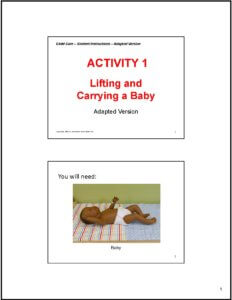 Student Instructions: By Activity
Real photos with descriptions provide step-by-step instruction to the student .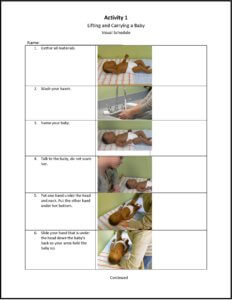 Visual Schedules
Activity instructions include visual schedules with real photos.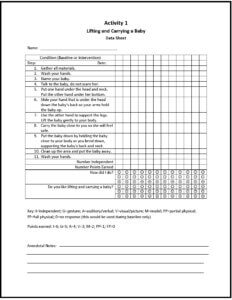 Data Sheets
Data Sheets allow teachers to record the progress of their students.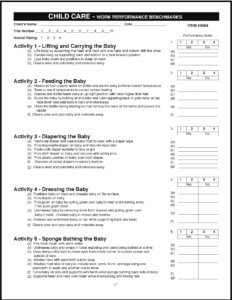 Work Performance Benchmarks
Work Performance Benchmarks allow the instructor to document and share student progress.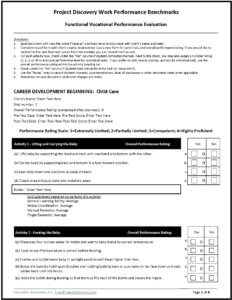 Work Performance Benchmark: Evaluation Instructions
Detailed instructions guide teachers through the evaluation process.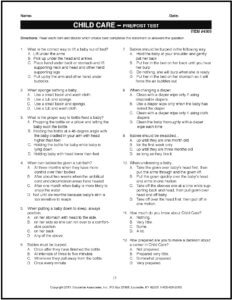 Pre-Post Tests
Pre-Tests and Post-Tests allow instructors to establish baseline and show student progress.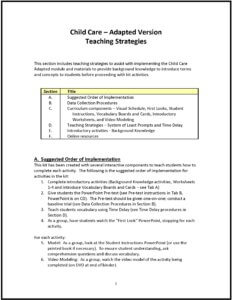 Teaching Strategies
Detailed teaching strategies help instructors tailor their approach to each subject.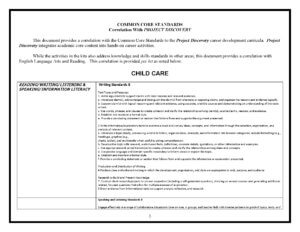 Common Core Correlations
Guide details how each title is correlated to the Common Core.