All Students Can Showcase Their Accomplishments
Digital Badge Credentials
Champion Your Students!
From 'Completing a Job Application' to 'Carpentry', Education Associates now offers educators the ability to award Digital Badge Credentials for over 100 Project Discovery kits and Achieve Life Skills titles.
From classroom preparation to job success and independent living, Digital Badge Credentials empower students and communicate crucial skill sets to friends, family and prospective employers.
What are Digital Badge Credentials from Education Associates?
Digital Badge Credentials are an exciting new enhancement to the nationally-recognized job preparation and life skills curriculum from Education Associates.
A Digital Badge Credential (DBC) is an electronic award recognizing specific student performance.  The receipt of a Digital Badge Credential signifies that the student has completed specific Education Associates curriculum and demonstrated the necessary competencies to show concept proficiency.
Each Digital Badge Credential represents a Project Discovery hands-on kit or an Achieve Life Skills title offered by Education Associates.  We currently offer DBC for all Project Discovery Kits with the exception of Career Awareness.  We also offer DBC for two distinct reading levels of every Achieve Life Skills kit in our catalog.
Your students have the opportunity to earn 186 unique Digital Badge Credentials on everything from Child Care to Customer Service!
Pricing Details
Includes ability to request credentials for an entire fiscal year
Priced by title, not by recipient
Available for all EA curriculum except Career Awareness
May be used by any instructor within the same building without additional charge
May be applied to both new purchases and existing curriculum*
License extends one full year from date of purchase order.
Once awarded, Digital Badge Credentials never expire!

*applies to all curriculum purchased after July 1, 2017

One-time charge covers:

Ongoing service and support for an entire building
Welcome Packet:

– Teacher Instructions with Demo Log-In
– Credential Request Forms
– Student Quick-Start Guide
– Classroom Poster

Credential Award Summaries sent to instructors
Ongoing technical support for administrators, instructors and recipients
Contact us today to learn how to champion your students!
800.626.2950
info@educationassociates.com
Why Offer Digital Badge Credentials?
Targeted Job & Life Preparation

Documentation of Competencies

Building Blocks for Resumes

Backed by Nationally-Recognized Curriculum

Students Harnessing Control of Their Own Futures!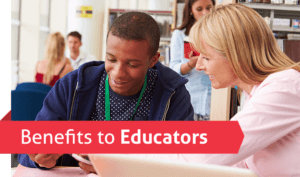 • Access to nationally-recognized curriculum
• Catalog of students' performance and skill mastery
• Classroom summary reporting from Education Associates
• Uniform method for sharing student accomplishments with other educators, parents and potential student employers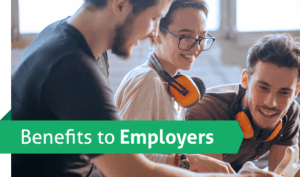 • Snapshot of potential employee's applicable skills
• Access to detailed qualifications & badge criteria
• Electronic access to detailed credentials at any time
• Credentialing using nationally-recognized curriculum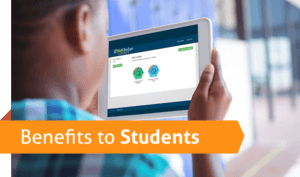 • All of their qualifications summarized in one location
• Removal of communication barriers to employment
• Instruction from a nationally-recognized provider of career exploration and life skills
• Huge boost in confidence!
Evidence-Based Teaching Strategies Yield Positive Outcomes
Our colleague Dr. Amy Spriggs is an Associate Professor in the Department of Early Childhood, Special Education and Rehabilitation Counseling at the University of Kentucky.  Her research study explores Strategies for Effective Career and Life Education for Individuals with Autism and Other Developmental Disabilities.
The research from Dr. Spriggs illuminates the importance of career and life education and the need to bridge a gap between skills acquisition and fulfilling employment for students with disabilities.  As she explains as a keynote presenter in our edWebinar, Digital Badge Credentials can help verify and communicate job and life skills for all students, including those with different needs.
Article Excerpt
Proud Partner
The National Occupational Competency Testing Institute (NOCTI) is a non-profit organization that provides tools to help educators validate student skills and prepare them for success in the workforce. In partnering with NOCTI, Education Associates has combined our nationally validated curriculum with a platform that allows students to easily and objectively showcase their accomplishments and mastered skills.
Click below to schedule an individualized webinar to discuss Digital Badge Credentials, Project Discovery or any of Education Associates' other job and life skills solutions!