Education Associates at NYCASE Summer Institute
We are excited that our Project Discovery: Career Exploration Adapted Series carries an official CASE Endorsement and are proud to showcase this and other programs at the 18th Annual Virtual Summer Institute!
Education Associates is the leading provider of career education and practical life skills for all learners, including those with special needs and at risk.  Our dynamic curriculum provides a blended/hybrid approach to support the best of both worlds—hands-on learning and virtual learning.    Students can perform activities with both Project Discovery and Achieve Life Skills while at home and then pick up when back in the classroom—never missing a beat!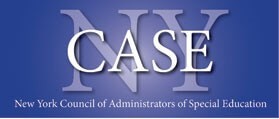 This year, NY CASE Summer Institute will be a virtual event, giving special education professionals from all over New York the opportunity to learn best practices and engage in meaningful conversations around the issues that matter most. Education Associates is excited to join NYCASE as both an Exhibitor and a Presenter!
July 20th – 21st 
Visit  Our Zoom Meeting Room:
Remote & Hybrid Learning for  Job & Life Skills!
Monday, July 20th
9:45a – 2:30p 
Chat with our Implementation Specialist, Joyce Whitby as she explores remote and hybrid learning scenarios for career exploration, job skills training and life skills education.  Joyce will highlight our CASE-Endorsed Adapted Series as she investigates resources appropriate for classroom instruction, at-home learning and a hybrid/blended approach!
Meeting ID: 277 287 8116
Password: transition
Sign Up for a Personal Zoom Meeting

If you can't make our NYCASE Presenter Session, you can schedule a complimentary Zoom Meeting with Joyce! You and your colleagues will benefit from a personalized overview and discuss remote & hybrid learning or whatever transition solutions you need for your learners! There is absolutely no charge for this fantastic resource.
All CASE Members who participate in a Zoom Meeting receive a COMPLIMENTARY ACHIEVE LIFE SKILLS TITLE with any purchase. Contact us for more info!
PROUD TO ANNOUNCE:
Our Project Discovery Adapted Series now carries an official CASE Endorsement!