Resources
Explore Our Resources
Download an INTERACTIVE Preview Packet!
Our interactive Preview Packet contains an introductory overview of all that Project Discovery and Achieve Life Skills have to offer to achieve successful outcomes.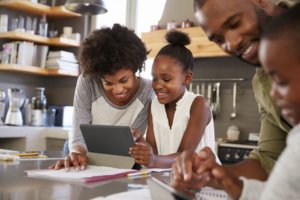 Schedule a  Personal Zoom Overview
Would you like to get a quick overview and have the chance to ask specific questions to make an informed decision?
Watch  our on-demand Overview Presentation!
For a comprehensive video/audio overview of our hands-on career exploration, job skills training and life skills curriculum, watch this on-demand Overview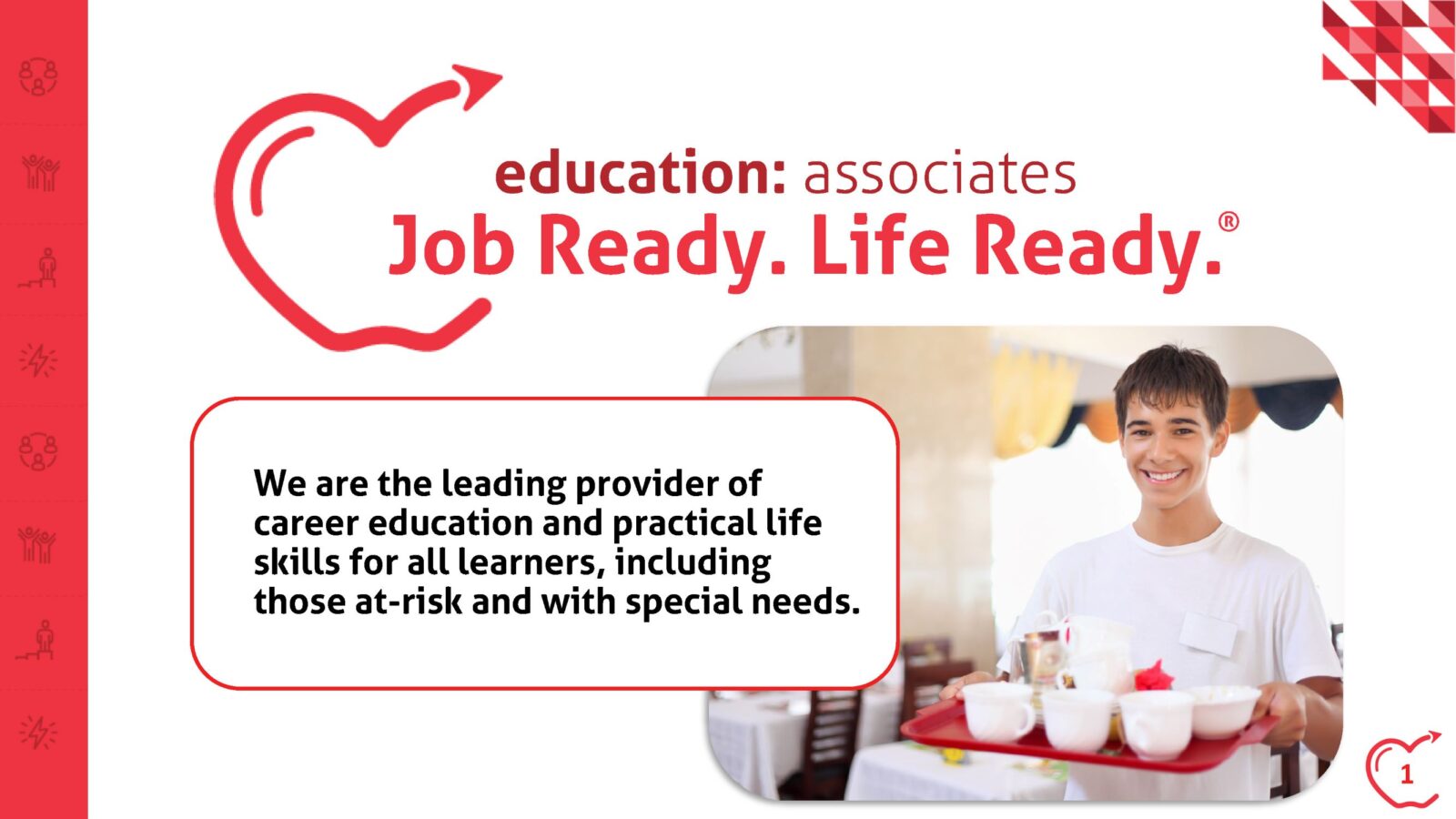 Presentation!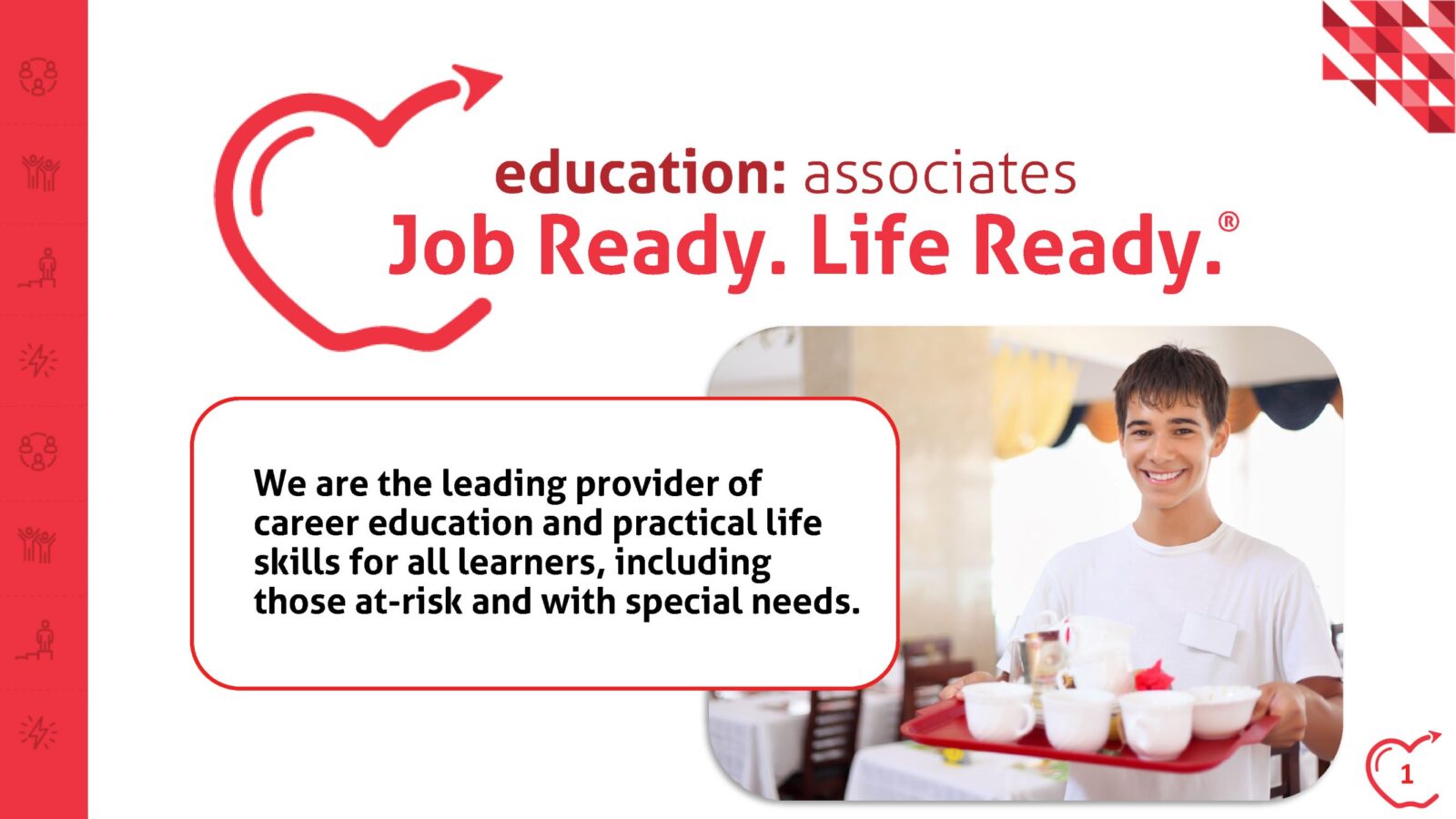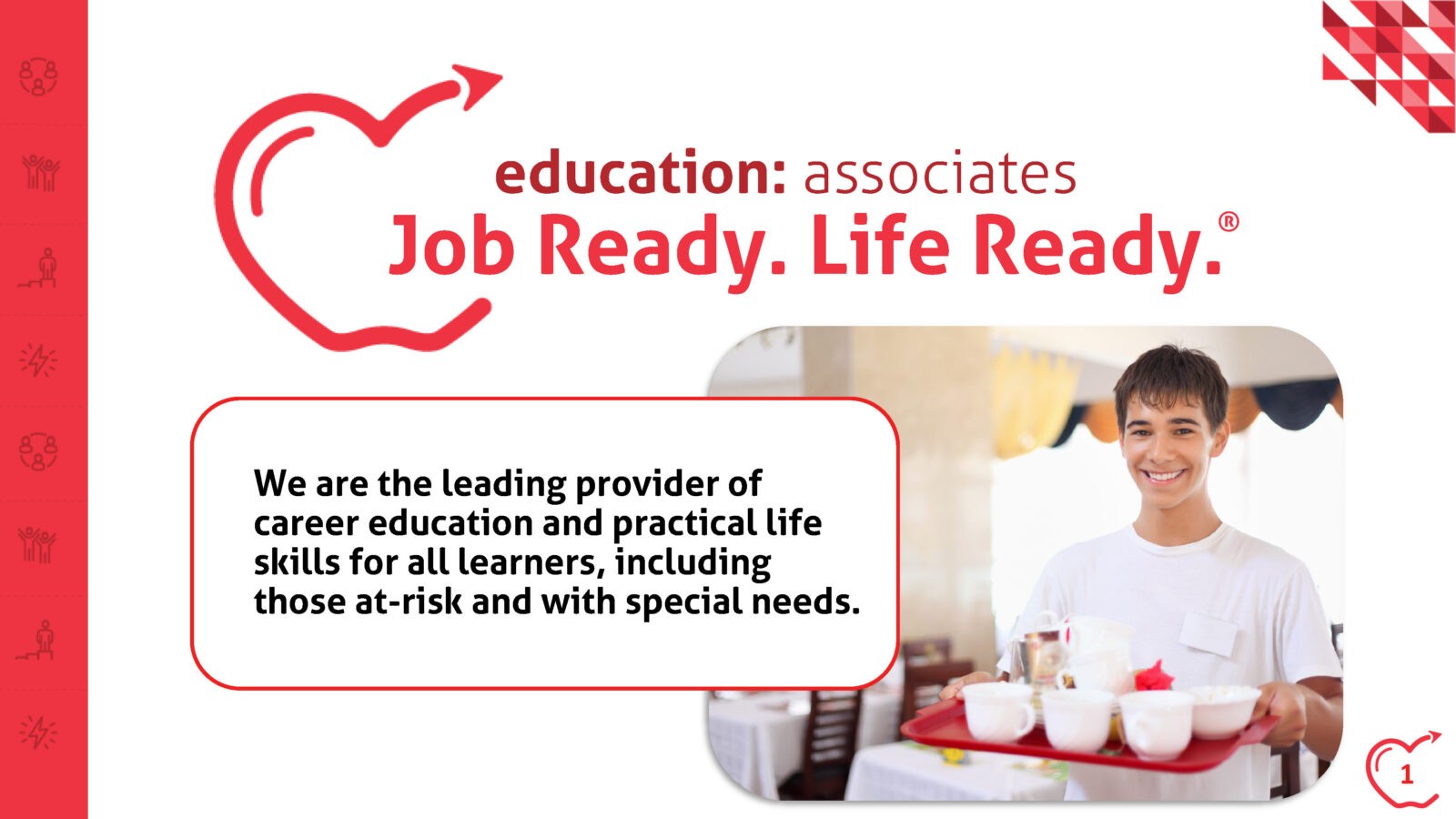 Download Samples of Our Curriculum
We've curated some curriculum samples
for you to preview as you decide which
Project Discovery kits and Achieve Life Skills
titles are right for your learners.
Digital Badge Credentials
We are now offering Digital Badge Credentials to qualified students who have completed Education Associates curriculum! Click to view a recording of our introductory webinar explaining how these great resources can benefit educators, employers and students.

Simply Contact Us
Email us with your question or what you need and we will respond to you promptly.
Even More Downloadable Resources…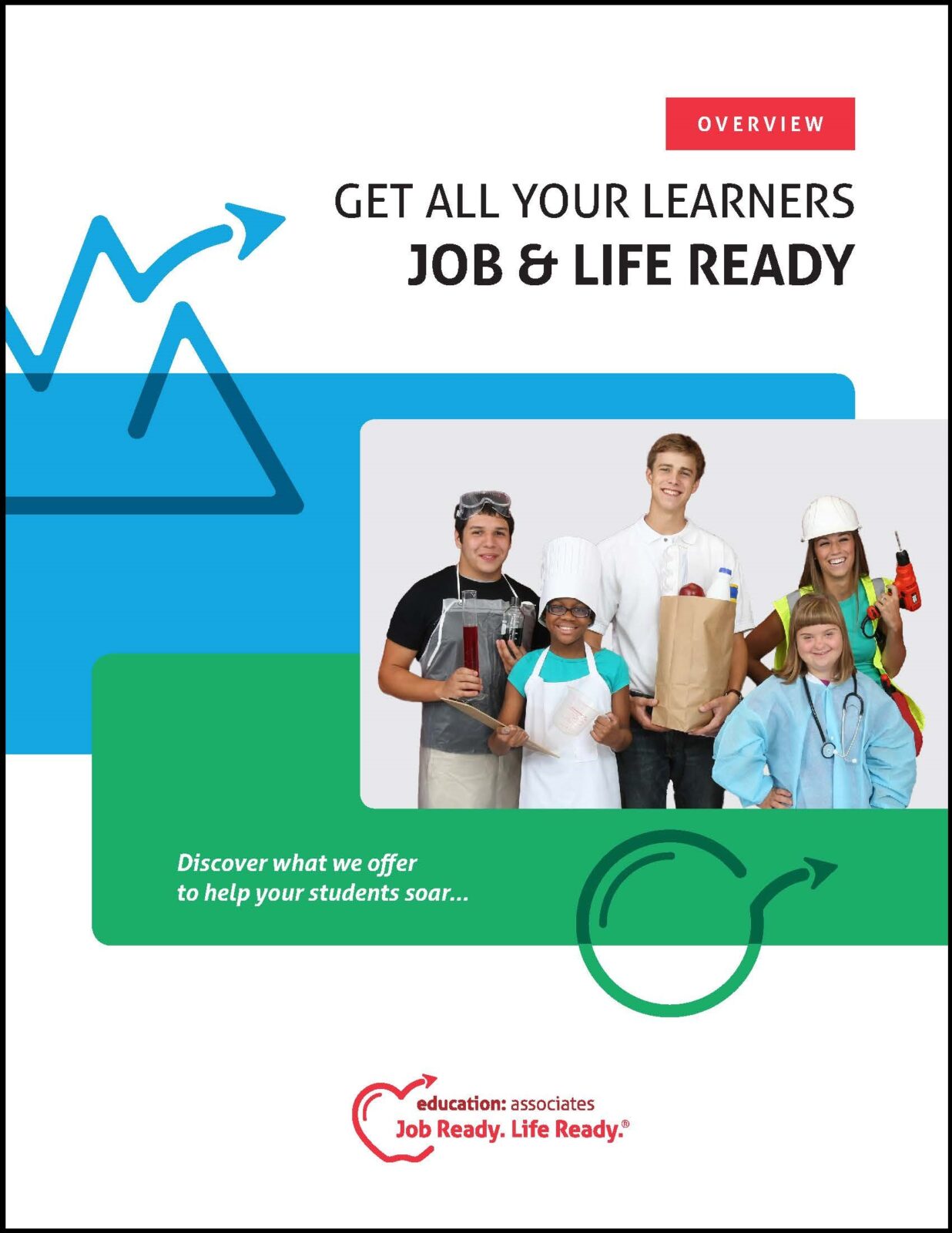 Overview Brochure
Education Associates is proud to provide hands-on career exploration with Project Discovery and a competency-based approach to everyday living with Achieve Life Skills. Learn about all of our robust offerings with this 24-page Overview Brochure!
Catalog
Explore all of our Project Discovery and Achieve Life Skills series and titles with this comprehensive 60-page catalog!
Guidance Documents for Remote & Hybrid Learning
Education Associates knows that today's Educators need the tools to teach in a variety of environments.  These guidelines provide general and curriculum-specific 'best practices' for delivering instruction remotely and using a hybrid model.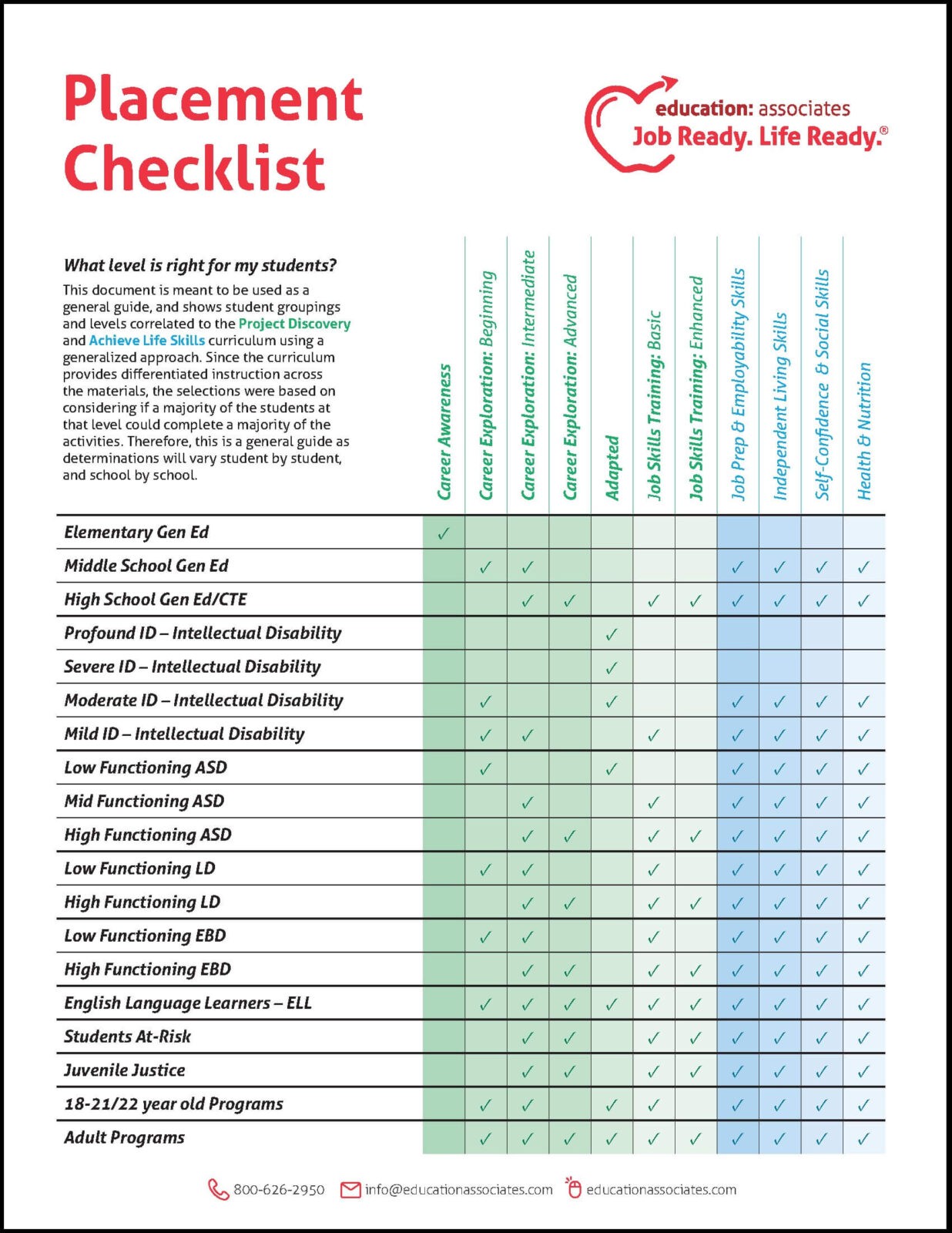 What Level is Right for my Learners?
We've created a simple checklist for you to explore the best options and resources for your individual students' needs.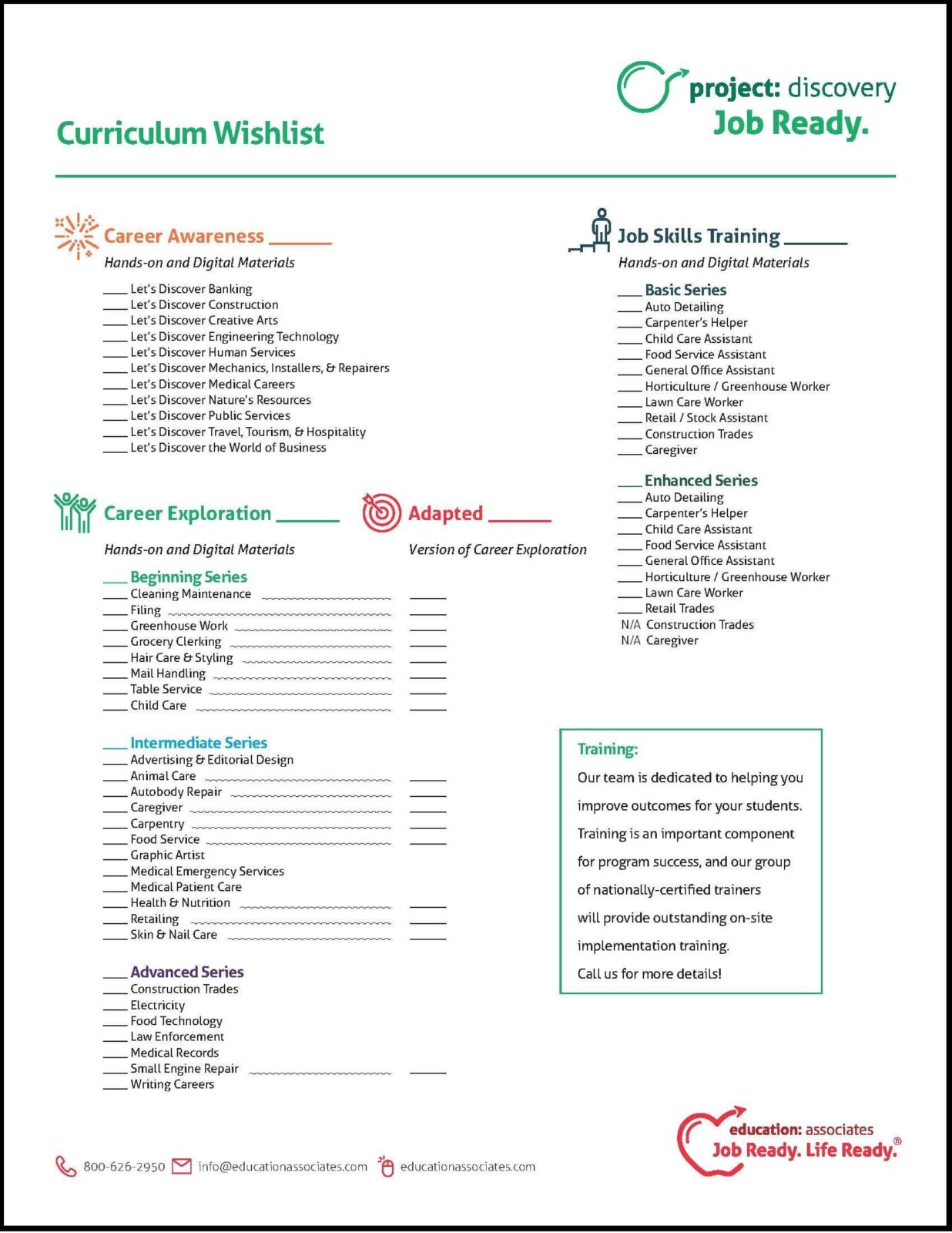 Curriculum Wish List
Access a comprehensive list of Project Discovery and Achieve Life Skills offerings.  Select the titles and series that your learners need to succeed!
Monthly Career Exploration Poster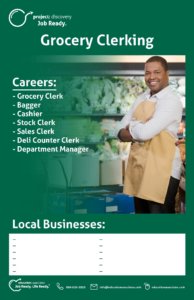 This month, Education Associates is celebrating Grocery Clerks and other employees of local supermarkets who provide quality service and insure that the food we receive is fresh and safe to enjoy. Inspire your students to explore careers such as Grocery Clerk, Cashier, Sales Clerk, Deli Counter Clerk and Department Manager with this downloadable Grocery Clerking Careers Poster!
Instructional Strategies Guide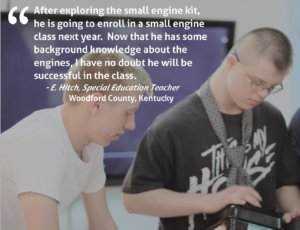 At Education Associates, our curriculum is designed by teachers for teachers, so the implementation is straightforward and intuitive.  Titles are extremely dynamic, allowing a broad range of strategies to match educators' expertise and classroom needs.
Interested in Best Practices?
Keep up to date with the very latest.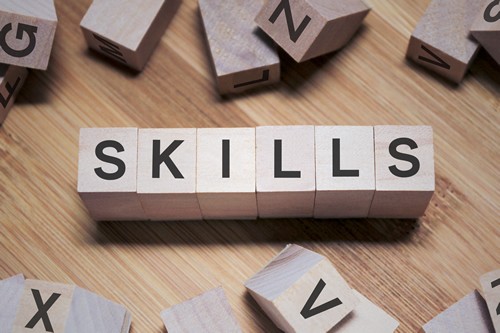 Our Newsroom – Blogs & Press Releases
We are thrilled to be featured in the eSchool News article '7 steps to success in work and life for all students' by Amy Schuiteboer. Visit our Blog for the latest publications spotlighting the benefits of Education Associates' curriculum.
Obtain Research and a variety of helpful educational links.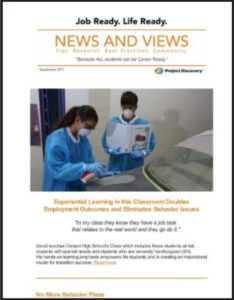 Career Ed News
Stay up to date with best practices in career and life skills education.
Stay Current with Our Blogs, news and white papers.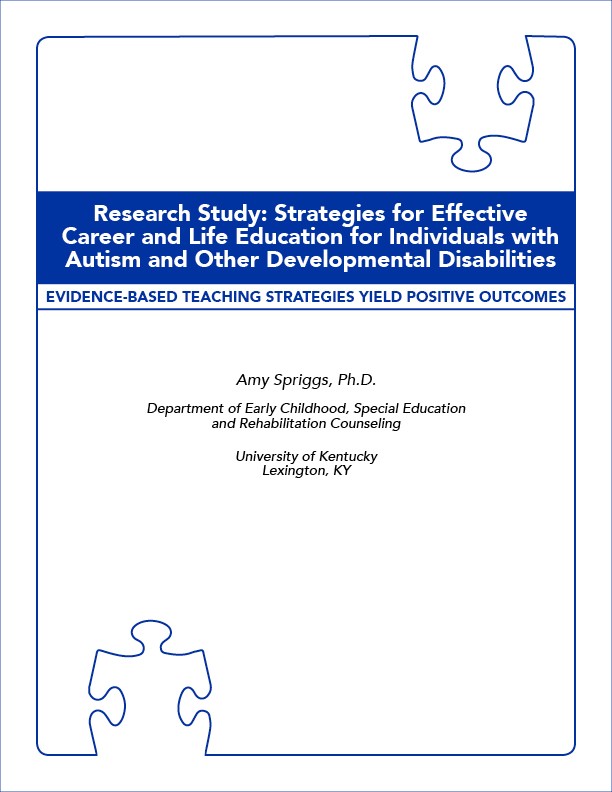 Publications & Downloads
Research. White Papers. Common Core Correlations