Experiential Learning Makes an Impact
Experiential Learning in this Classroom Doubles Transitional Employment Outcomes and Eliminates Behavioral Issues
Experiential Learning in this Classroom Doubles Transitional Employment Outcomes and Eliminates Behavioral Issues
David Yunker and his Oxnard, CA High School class have just returned from fishing. Not only have they caught a few fish, but David has captured the hearts and minds of his students. "We need to get students out of their seats and connect them to life skills" says David. "My students love to go fishing and on the way they learn about the weather, the moon, the tides, geology, weights and how to tie knots – and that's just the beginning!" David teaches Oxnard High School's SH (severely handicapped) Class which includes those students at risk, students with Special Needs and students who are SH. His hands-on learning emphasis empowers his students and is creating an inspirational model for transition success.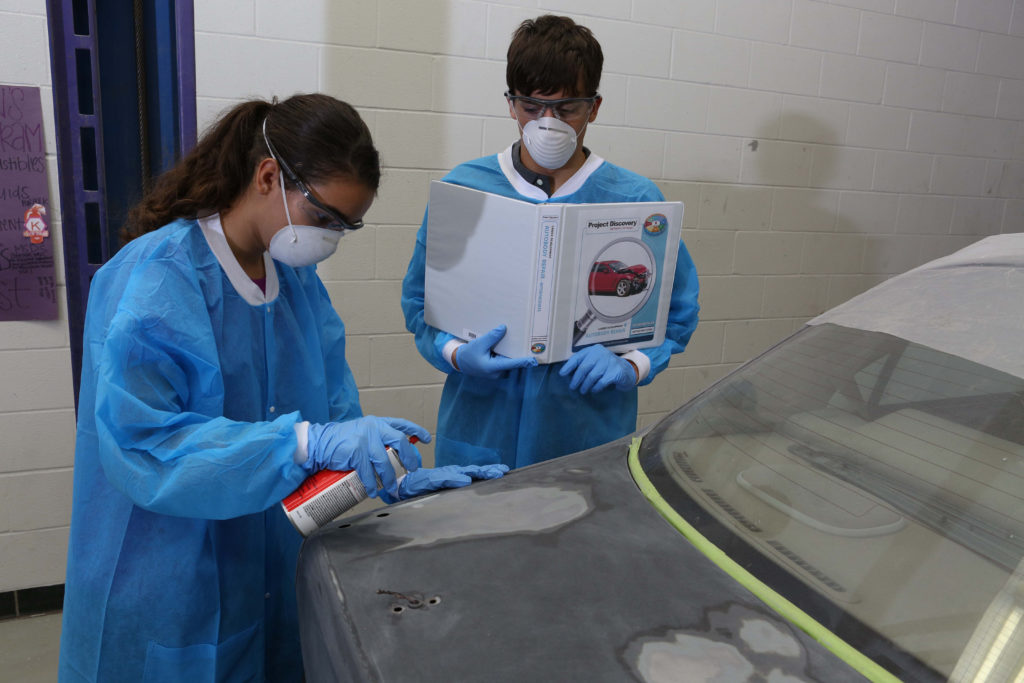 Organized for Post-Secondary School and Employment Readiness
"We can change the way we teach in California, and it begins with complementing where the kids are going," says David. He sees all his students attending Post-Secondary school where they will experience vocational training. David says "the more I do now, the better they'll be ready, versus spending one to two years in Post-Secondary just trying to figure out the system."
Exposure to Career Options: The Earlier the Better
To prime his kids for future success, David organizes his classes in two year sequences. His 9th and 10th Graders are working with real tools to learn real skills to explore careers and intensively practice their skills in a safe and supported classroom environment. David calls this "Activated Learning". He has selected Project Discovery's hands-on career and life skills transition curriculum as a cornerstone because it offers a variety of careers for his students to try with real world tools.
According to David, "thirty minute lectures about a job bore my students to death. Without the hands-on experiences it becomes just a bunch of repetitive words to my students." David limits his lectures to 15 minutes of group discussion about the job – "15 minutes of power" -then he quickly "activates the class" with hands-on job skills practice.
Says David, "from learning techniques to properly clean the floors with the Project Discovery Cleaning and Maintenance kit, to role playing a job interview, the more real we make it for them, the more it crosses over into real life."
Project Discovery takes everything I do and puts it to work
D. Yunker
Special Education Teacher
Role Play: The Good and The Bad Job Interviews
David loves to engage his students with real world experiences and this continues with his approach to teaching the students to interview for a job. "I like to switch gears", says David.
"I have them role play not just the best but also the worst interview and have them tell me why and what to do differently," says David. "It's fun to see them having fun and applying their skills."
Employment Doubles: Taking Job Skills Learning in the Classroom Directly to the Workplace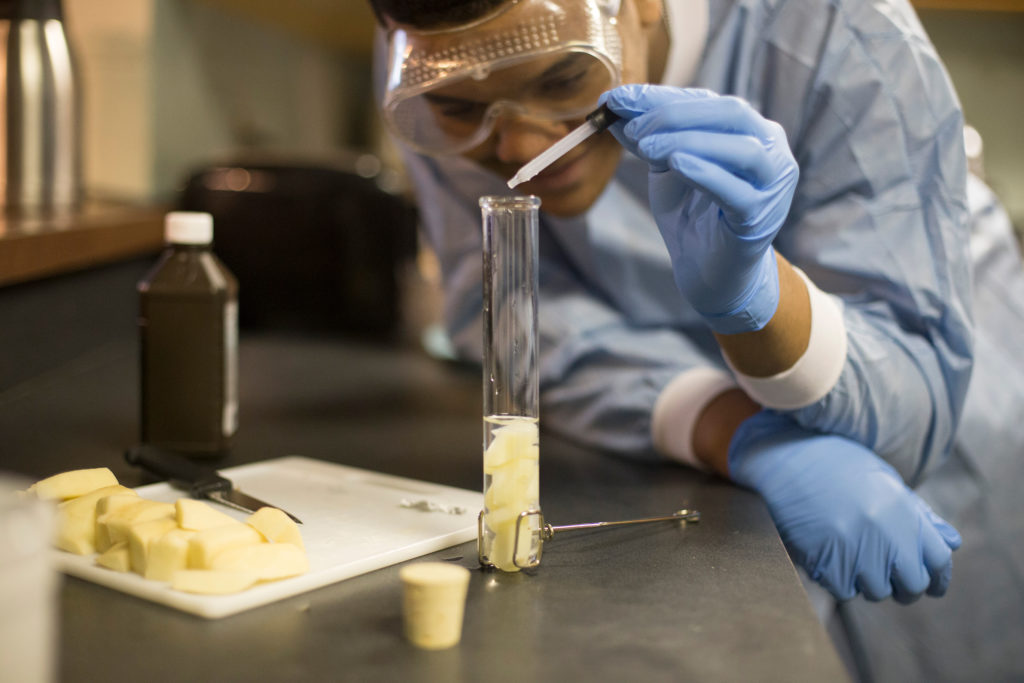 By 11th grade David's students are focused on what jobs they would like to pursue and he works hard to make those community connections. "This is more than field trips," he says, "We are going on the job site one hour, once a week minimum with a teacher to monitor and support." And David is determined to open doors. He traveled two hours down to the headquarters of Yogurt Land to receive the approval for a local internship. "But it was worth it," he says.
"One of my seniors was able to work all on her own after only three months, then she moved up to waiting on customers, and when she graduated, Yogurt Land offered her a job. She had learned so much about herself and gained so much confidence she decided to go to college which she never thought she could do." "Project Discovery takes everything I do and puts it to work," says David. "We were previously at 20% employment and now we're at 40%."
No More Behavior Plans for These Engaged Students
David's hand-on teaching method using Project Discovery has become a model for his District. Says David, "We have a computerized program which is good but doesn't get the students out of their chairs." He explains, "when you teach and modulate and get them on their feet, the behavior plans go away." "I don't have any behavior plans," he says. "They come in with them, but they go away. Kids like to be up, not pushing a pencil and getting frustrated," he says. "In my class they know they have a job task that relates to the real world and they go do it."
Kids like to be up, not pushing a pencil and getting frustrated. In my class, they know they have a task that relates to the real world and they go do it.
D. Yunker
Special Education Teacher
Better IEPS with Better Data: When it comes to tracking and measuring student skill building and development, David turns to Project Discovery.
"When I start to do my IEPS, 3 of my 5 goals are complete." Project Discovery provides rubrics and benchmarks detailing numerous skills," he says. He emphasizes, "It's not just one simple skill, I can measure the entire skill set that I'm teaching." For David, having tools that are tested and aligned with required standards is critical. "I'm not trying to create all the curriculum any more," he says. "Project Discovery frees me up to teach."
A Commitment to Creating Model Transitions and Inclusive Community
According to David "there is so much more we can do to create hands-on, activated learning for these kids. Because of what my class is doing, we often have a general education class attend my class," he explains. He adds with a smile in his voice, "My life's work is getting this community to embrace our SH kids."
"It is my privilege to work with these students every day and I enjoy the opportunity to see them connect the classroom to the real world and to develop a high level of confidence in their abilities."