Start Thinking About
Career Interests Early.
Career Awareness
Career Awareness
Elementary school is a crucial time for developing career awareness. Helping students become aware of the career possibilities that await them is a great way to keep them interested in their education and excited about their futures. The goals, at this level, are to expose students to a variety of careers and help them start thinking about their interests.
Our Elementary Career Awareness System includes hands-on kits that are aligned to eleven career pathways and introduce over 55 careers. They are designed to deliver developmentally appropriate content with highly interactive, hands-on activities.
Activities include using a teddy bear as a patient to learn about health care or learning to make change with play money in order to introduce new careers in the medical field, banking and business. Students also learn basic English, math and science skills with a fun, applied approach in our career awareness series.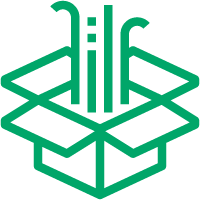 What's in a Kit?
Instructor's Notes: Assist in easy planning
Real Tools & Materials: Provide meaningful, relevant activities
Student Instructions: Fun, engaging step-by-step activities
Assessments with Audio: To assist with progress monitoring
Student Activity Worksheets: Further support academics
Electronic Files: Word, PDF & PowerPoints: For technology compatibility
Academic Integration: Basic English, math and science
I feel that they can reach all of our students regardless of their diverse backgrounds. In a simple format, they provide a lot of career information that I feel many students are not exposed to.
C. Brown
Teacher, Eagle Creek Academy, KY
All Elementary (K-5) Students
Students of all abilities capable of completing age-appropriate math, science, language arts and developmentally appropriate hand-on activities.

Students who can follow simple one or two step instructions
Students that can perform basic elementary math, science, language arts
Students that are beginning to think about what interests them

10 day Scope and Sequence

Knowledge-Based Pre-Tests and Post-Tests

Completion Certificate for each kit completed

Two Reading Levels per title:

Primary (K-3 Grades)
Intermediate (4-5 Grades)

Ideal for a teacher-led approach where students respond to the teacher's questions/modeling, then perform activities.
Use hands-on tools and internet activities in print, on computer, smartboard, iPad or combination