Develop Marketable Skills
to Pursue Your Purpose.
Job Skills Training
Job Skills Training
Participants Learn Job-Related Skills, Life Skills, Academic Skills and Workplace Safety.

Hands-on training series to prepare learners grades 10-12 and ages 18-21+ for entry level work by developing marketable skills. Competency based, day-by-day detailed lessons skillfully prepare learners for the workplace. Participants learn job-related skills, life skills, academic skills and workplace safety. Learners exit the program with a certificate of skills completion for a successful transition to employment.

18 Hands-on Kits Training for 100+ Careers!
Offered at two progressive levels for continuing studies: Basic & Enhanced
My auto detailing class has been hired by a local company to detail their corporate fleet of cars which will generate $4,000.00 a year for our program.
M. Williams
Teacher, Aiken County Career Center, Aiken, SC
69 %
Average Increase in Test Scores for Carpenter's Helper - Montgomery, AL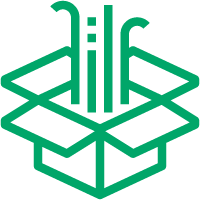 Detailed Lesson Plans: 90 Hours with Each Module
Overview Chart for Day-by-Day Planning
Real Tools and Materials
Student Instructions
Special Education PowerPoints
Nationally-Based Competencies
Assessments
Student Activity Worksheets
Correlations to National and State Standards
Electronic Files (Word, PDF, PowerPoints)
Customizable Instructions
Delivery method supports self-paced, small or large groups
Certificates of Skills Completion
Curriculum Details
Students at this level will generally be working at or near grade level.
Students learning to live and work independently who may pursue post-high school education and training
EBD, LD, Mid to High Functioning ASD & ID
High School and 18-21 Year Old Programs

Ideal for:

Students that can follow more detailed, multi-step instructions
Students that can perform higher levels of academic skill tasks
Supplement to any career and tech-ed curriculum
Students At Risk

90 Days of Lesson Plans Semester 1

Knowledge-Based: Pre/Post Test
Performance-Based: Work Performance Benchmarks

Completion Certificate for each Skills Training kit completed

Two Reading Levels: 4-8 Grade, 2-4 Grade
Audio for Low and Non Readers

Ideal for an independent or peer group situation where students are learning to work on their own with less teacher supervision
Use hands-on tools with curriculum in print, on computer, iPad or combination
See how Luis, a student at Believers Academy in  West Palm Beach, Florida, applied the skills he  gained  through our curriculum!