Different Levels
for Different Learners.
Adapted

We are extremely proud that our Career Exploration: Adapted Series has earned an official endorsement from the Council of Administrators of Special Education.
Contact us to learn more…
Opening Doors For Learners With the Most Challenges.
17 Hands-On Kits Exploring 100+ Careers!
A dynamic, hands-on career education program specifically designed to provide individuals with autism and other developmental disabilities the opportunity to explore careers, learn about their passions & interests, and become Job Ready. Life Ready.
Adapted curriculum ideal for low functioning learners with moderate to severe challenges
Includes two levels of instructions: Adapted & General Curriculum
Bridge to community employment and post-secondary options
Learners gain job skills and functional living skills
166 %
Average Increase in Food Service Test Scores - Lauderdale County, AL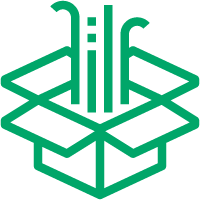 What's In A Kit?

Includes Proven Evidence-Based Strategies:

Adapted versions of student instructions
Simplified text & real-life pictures
Functional academic worksheets aligned with alternate assessments
Games and manipulatives
Role plays and Situation cards
Communication supports for core vocabulary
Assessments to assist with progress monitoring
Digital files with contents of all materials for easy technology compatibility
Social Stories for Community-Based Instruction experiences

Video Modeling
Visual Schedules
Data Sheets
Real Life Photography
Social Communication and Behavior Supports
System of Least Prompts and Time Delay
Assessments with Audio
Experience Our Curriculum
This population of students struggles if you stand up at the front of the room and try to teach them something. They have to learn it within the context of doing something, and I think that is what has made the difference.
B. Gilmer
Director of Special Education, Lauderdale Co. Schools, AL
One of my students went through the Pet Care module and is now doing a Work Experience job with a local veterinarian. I've been told that this is probably going to turn into a real job for him after graduation.
K. Stark
Special Ed Teacher, Buffalo, MO
Curriculum Details
Word, PDF and PowerPoint files allow teachers to make desired changes easily.

Students with significant challenges
Profound, Severe and Moderate Intellectual Disability (ID)
Low Functioning ASD

Knowledge Based: Pre-Test / Post-Test
Performance Based: Work Performance Benchmarks

Completion certificate for each kit completed

Ideal for a teacher-led approach using hands-on tools, with curriculum printed, on computer, projector, Smart Board, iPad or combination.