Achieve: Life Skills
'After completing the programs, our students went apartment hunting and applied what they learned!'
– L. Dyer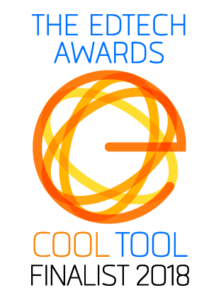 Prepare. Communicate. Succeed.
A competency-based approach to prepare your students to be job and life ready. Each package provides two levels of materials to help learners begin a successful job search, secure and keep a job, and possess independent living skills.
After completing the Measurements and Renting an Apartment programs, our students went apartment hunting. They selected the apartment, measured and shopped for furniture to fit! They had a great time and could apply what they learned to real life!
L. Dyer
Founder & Director, Believers Academy, West Palm Beach, FL
The students were able to relate the activities in this project to their everyday life. It allows them to practice and master simple tasks which they can apply in their house and wherever they go. At the same time, they review the academic subjects integrated in the project.
G. Tumampos
Special Education Teacher, South Aiken High School SC
Lisa Davis, teacher at Believers Academy, explains how our curriculum helps Learners Relate to the Real World.
Curriculum Components
Students working below, near, or at grade level.
Students learning to live and work independently.
EBD, LD, ASD, Mild ID, English Language Learners (ELL)

Ideal for:

Students who can follow simple or multi-step instructions
Students who can perform slightly higher levels of academic skill tasks
Students preparing for career readiness

10 – 12 day Scope & Sequence

Knowledge-Based: Pre/Post Test

Completion Certificate for each Lifelong Learning kit completed

Two Reading Levels:

Audio for Low and Non Readers

Can be teacher-led or student-led
Use curriculum in print, on computer, projector, Smart Board, iPad or combination
Curriculum Samples: 3rd & 4th Grade Reading Levels
Curriculum Samples: 6th-8th Grade Reading Levels
Job Prep & Employability Skills
Independent Living Skills
Self-Confidence & Social Skills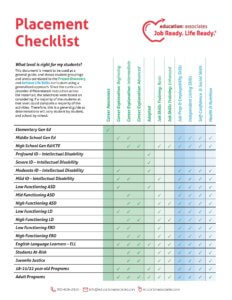 What Level is Right for my Learners?
We've created a simple checklist for you to explore the best options and resources for your individual students' needs.