Evidence-Based Discovery.
Evidence-Based Practices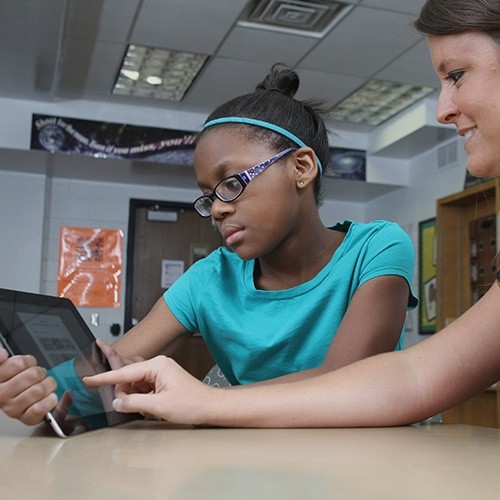 Multiple Supports for Diverse Learners.
Project Discovery is built upon a foundation of research on the effectiveness of applied, hands-on instruction in career education and skills training. Effective instructional methods that address multiple learning styles provide support for at-risk and special populations.
There are many evidence-based practices incorporated into the curriculum. These strategies have been established through peer-reviewed research as effective for individuals with autism and other disabilities.
Evidence-Based Practices:

Project Discovery Offers:

Video Modeling
Systematic Instruction
Visual Supports
Progress Monitoring and Performance Evaluation
Social Communication and Behavior Activities
Hands-On Instruction
Differentiated Instruction (Universal Design for Learning)
Academic Standards & Alternate Assessments
Correlations to Standards

Video Modeling of all activities in the Adapted kits
Student Instructions utilizing System of Least Prompts and Constant Time Delay
Visual Schedules and Real Life Photos throughout
Data Sheets
Role Plays, Situation Cards, Bingo and Vocabulary Boards
Hands-On Activities Utilizing Real Tools
Multiple Means of Representation, Expression and Engagement
Assessments and Integrated Academics
Correlated to Common Core State Standards and Alternate Assessments
Experience Our Curriculum
Adapted Titles Include:
Video Modeling
Visual Supports
Systematic Instructional Procedures
Project Discovery supports Universal Design for Learning tenets and includes social and communication supports proven to enhance learning.
The goal of Universal Design for Learning is to provide flexible instructional strategies to the classroom so that all students benefit. Students' different learning styles must be acknowledged and supported, and the curriculum must be flexible and multi-faceted. This is particularly important to students with special needs.
Each Project Discovery kit offers activities that utilize multiple means of representation, expression and engagement.
Dr. Amy Spriggs: Evidence-Based Practices
61.7 %
Average Post-Test Increase for Child Care Kit
This has been like Christmas to me... I would give anything to have the entire set of kits!
K. Bain
Special Education Instructor, Bardstown High School, KY
Each hands-on kit offers activities that utilize multiple means of representation, expression and engagement.
Dr. Spriggs
Autism and Severe Disabilities Expert, University of Kentucky
It is critical that educators implement curricular models that have evidence-based research, such as Project Discovery, to meet the academic standards as mandated, and also prepare students to transition to employment as mandated by IDEA. When students are provided a curriculum that has real world applications, an instructor can provide a new pathway toward learning.
Dr. Izzo
The Ohio State University, OH